Christmas filter coffee and espresso? we have it!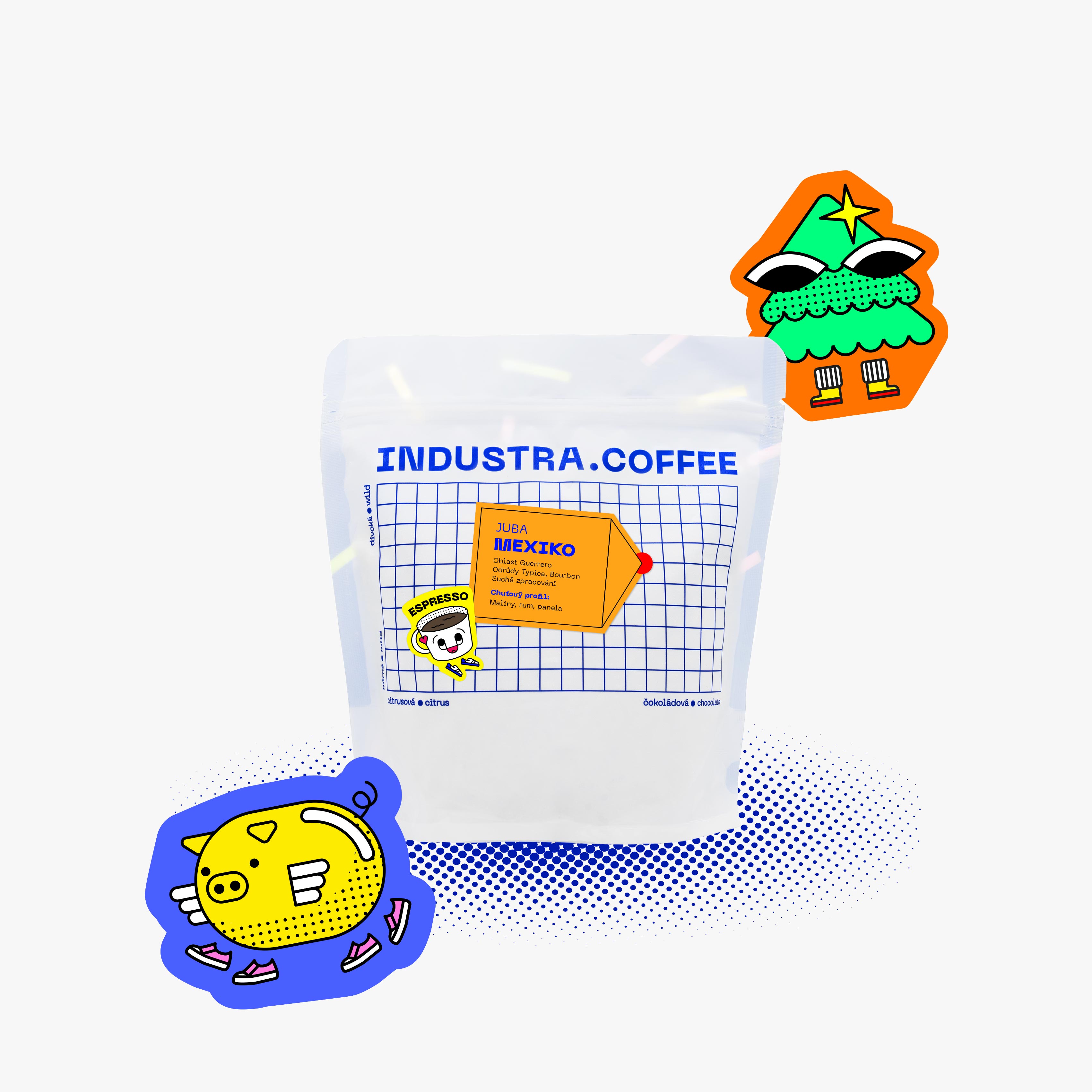 We've chosen Christmas coffees for you this year both ways and we admit we don't know which is better!
Espresso is from our favourite coffee country – Mexico. It's a Juba you may already know and we love it for its syrupy, caramel-like sweetness and flavors of rum and hot raspberries. It tastes great as an espresso and as a cappuccino. "Juba" translates to mountain – because this coffee is grown 2,000 metres above sea level in the beautiful mountains of Mexico, in the native rainforest. The coffee farms here look very different from, say, Colombia or the rest of Central America in general. Everything grows wild, almost without human intervention. The locals use no fertilisers or pest control. The varieties are indigenous – Typica and Bourbon. This results in a great coffee, but a really small yield, which is why this coffee is much more expensive to buy than, for example, from Colombia.
It matters to us who we buy our coffee from. We have been to Mexico in person and we just had to buy this coffee. It's such a hidden treasure. A lot of times the locals don't even know how good their coffee is. They live very modestly and treat nature with humility. We are grateful for that and we can spend the whole Christmas with you in this espresso <3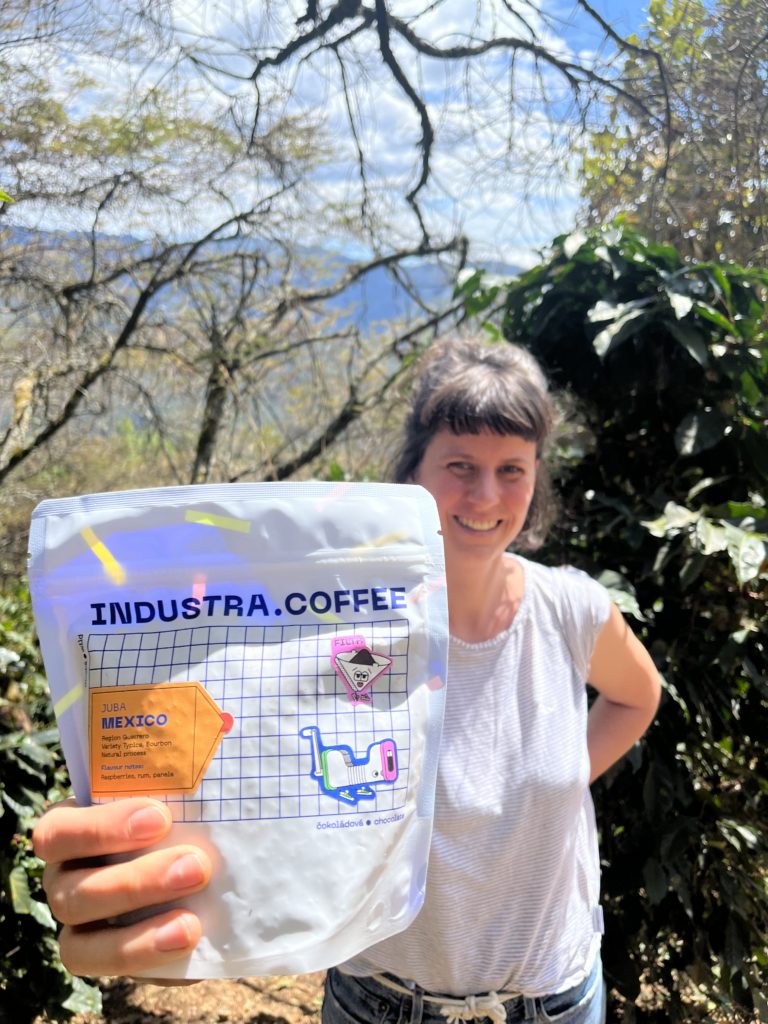 We have selected a filter for you from El Salvador. We have been there a long time ago (2016) and already then we fell in love with this country and coffee because of its intensity and spicy taste. This is exactly the kind of Christmas filter that awaits you!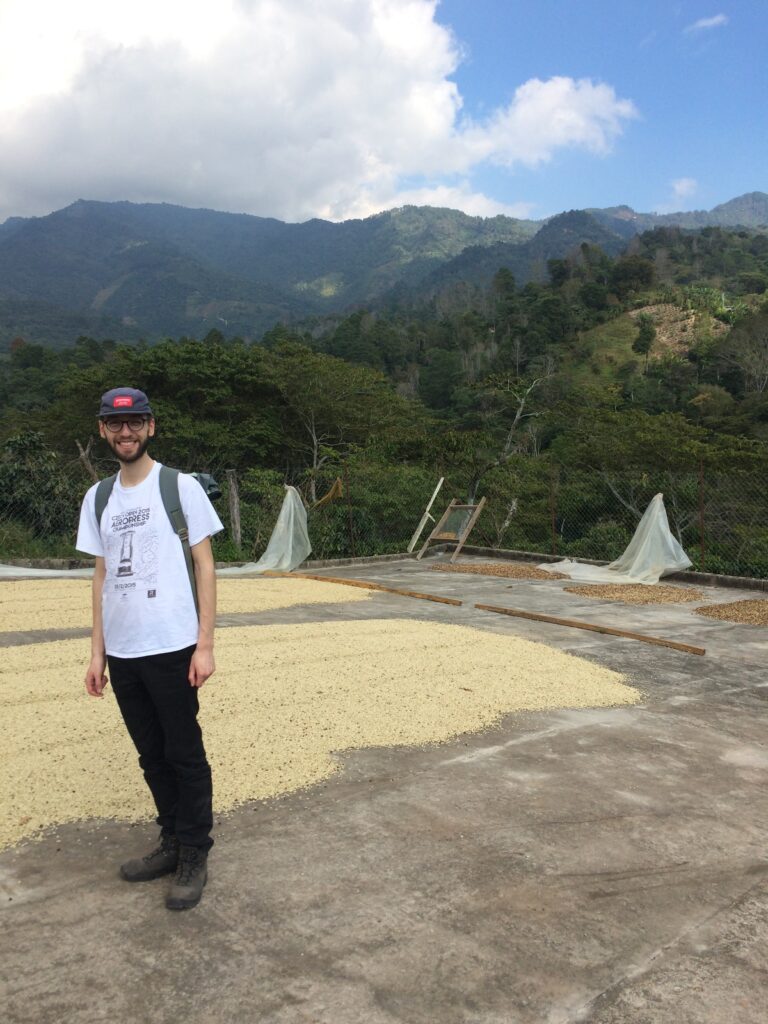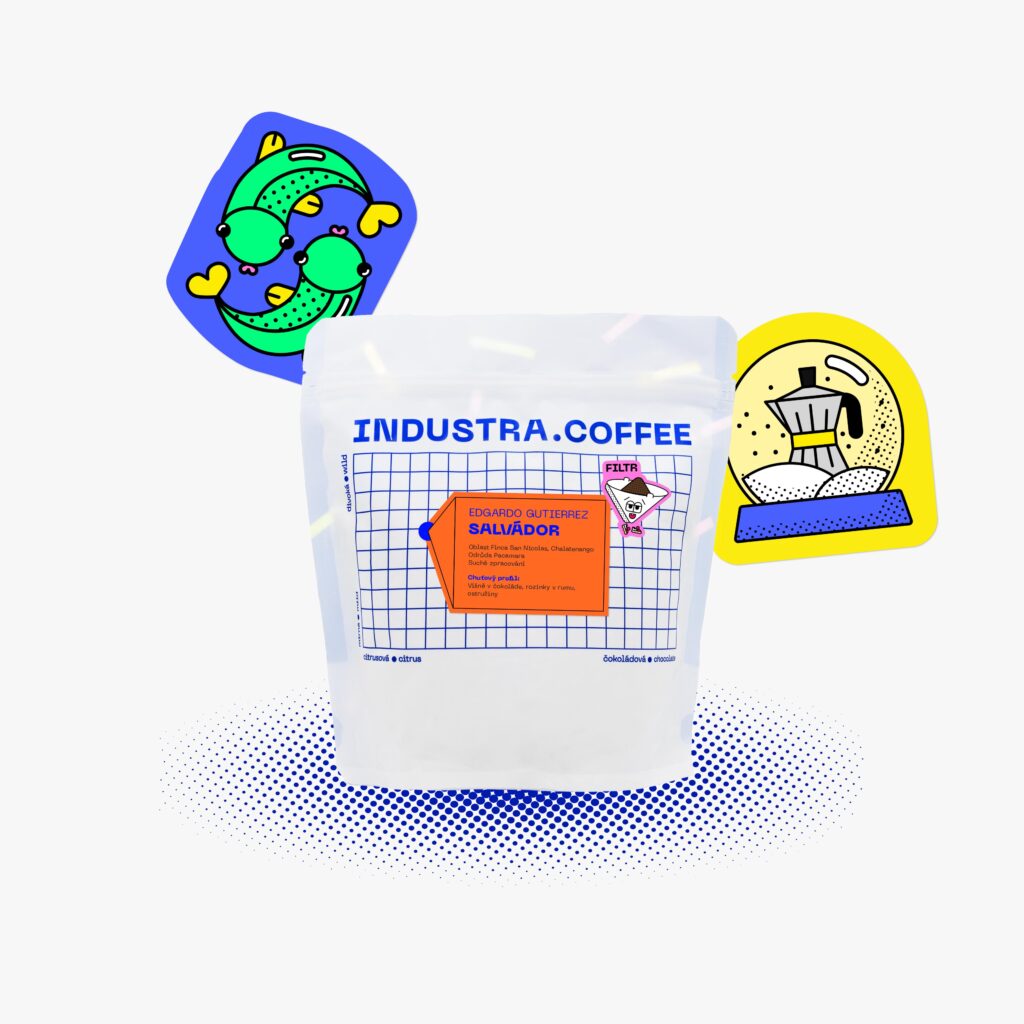 Edgardo Gutierrez's coffee is grown in the mountainous region of Chalatenango. It is of the Pacamara variety, which boasts super-large beans. It is processed using the dry method – it has been drying on raised beds for a full 20 days. Our favourite recipe for this coffee is prepared in a V60, 15g of freshly ground coffee poured gradually over 250g of hot water. The coffee should percolate for about 2:20 minutes.
Look forward to a full body, the smell of cherries and mulled wine and a chocolate taste. Just coffee instead of candy 🙂
zpět nahoru