Our coffee courses
Make coffee like baristas! We will be happy to pass on all our knowledge and experience to you. Coffee is a great hobby and profession, come and learn as much as you can about it! You will always take away a full head of coffee from our courses, a packet of coffee from our roastery and a beautiful certificate.
Customized courses
Didn't choose from the courses listed? Would you like to experience an individual lesson either alone or with a partner or friend? Contact us!
For cafés
Do you want to train your staff? Improve the quality of the coffee drinks served in your establishment? Or do you want to get your staff excited about the coffee selection? Write to us about your idea. We will tailor a course for you.
We can train individuals and larger groups. From espresso preparation, to latte art techniques, to filter coffee. We'll work with you on ergonomics or equipment.
Cancellation policy
If you cancel the training in writing (by email) one week or more before the date (no later than the 8th day before the training), you can choose another date or we will refund your money. If you cancel in the last week before the training (1st – 7th day before the training) or if you do not attend the training at all, a 100% cancellation without refund will be applied.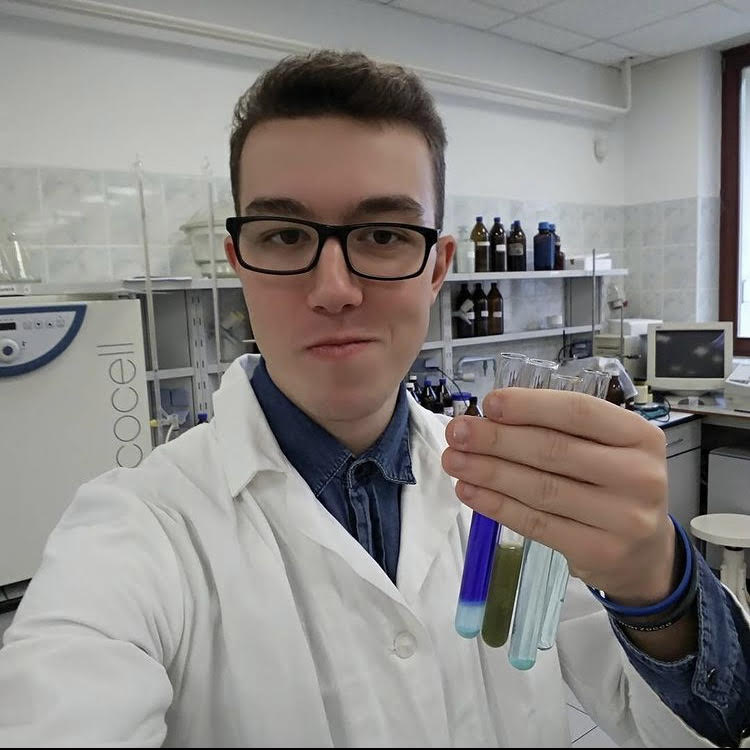 Vojtěch Formánek
One of the most experienced baristas at Industra Coffee. He has been working with coffee since 2015. He knows all the ways of coffee preparation in theory and practice, but he enjoys coffee tasting and sensory science the most. Vojta studies experimental biology and dedicated his bachelor thesis to the sensory properties of coffee and caffeine content.
Petra Střelecká
She has won the Czech Brewers Cup three times. At the 2017 World Brewers Cup in Budapest she was the only woman in the world to reach the final. She is a certified sensory judge for international barista competitions (UKBC certified sensory judge).
Adam Obrátil
He placed third in the Czech Barista Championship in 2013 and fourth the following year, including winning best prepared cappuccino. Then in 2018 he won second place among Czech baristas.