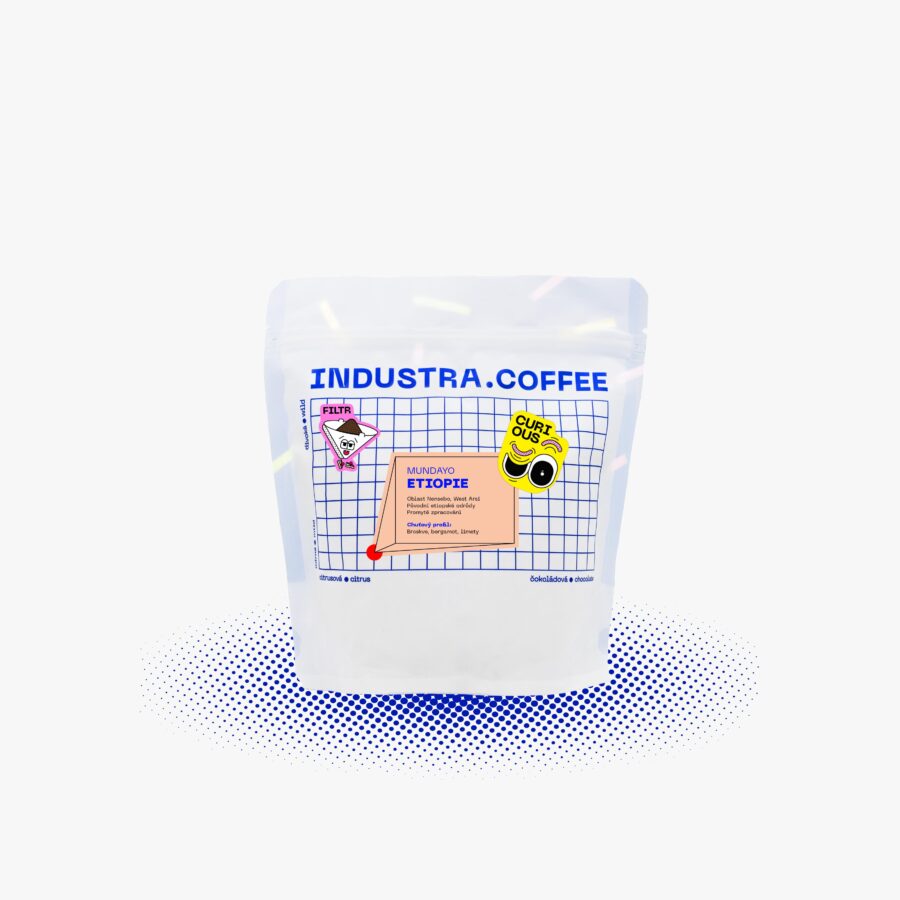 Product description
Ethiopian coffees are our most favourtite. They smell of flowers and fruit and taste beautifully light and fresh! That's exactly what Ethiopia Mundayo is. Expect aromas of bergamot and jasmine and juicy flavours of peaches and limes. This exotic cup of coffee tastes great hot or cold <3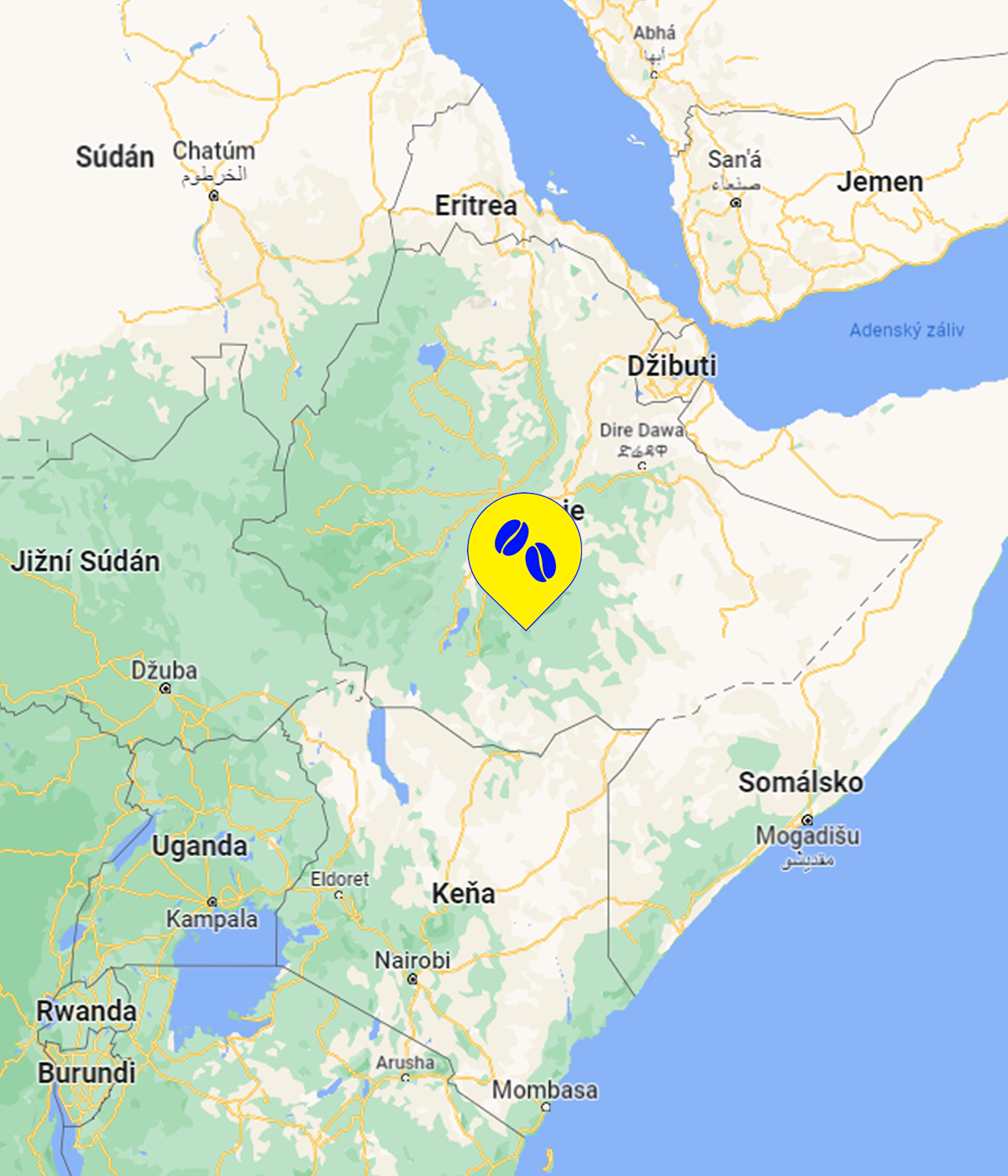 Characteristics of coffee
| | |
| --- | --- |
| Weight | 1kg, 250g |
| Farm | Nensebo, West Arsi |
| Processing | promyté |
| Type of coffee | 100% arabica, výběrová káva, zrnková káva |
Recomended recipe
Method:
V60
Brew ratio:
15g/ 250 g
Temperature:
95 °C
Extraction time:
2:20
About coffee

Testi Specialty Coffee purchased AASH PLC washing station in 2019 and set about working with local growers to produce top-notch specialty coffees at the station. About 750 local smallholders deliver to the station. Their farms are located at high altitudes around or above 1,900 meters above sea level. In addition most farms are also organic-by-default. Farmers in Harrar typically use very few if any fertilizers or pesticides.
Since farms are small, most work is done by the family. Farmers selectively handpick ripe red cherry and deliver it to AASH washing station. At the station, cherry is visually hand sorted to remove any defects. Coffee is fermented in tanks for 36 to 48 hours and then washed in clean water. Parchment is laid on raised beds to dry. It takes approximately 7 to 11 days for parchment to dry.
Grown in Harrar, this coffee takes the beloved fruity and winey character found in Harrar coffees and uses top-notch processing to create a delicious, high-quality coffee you won't find elsewhere.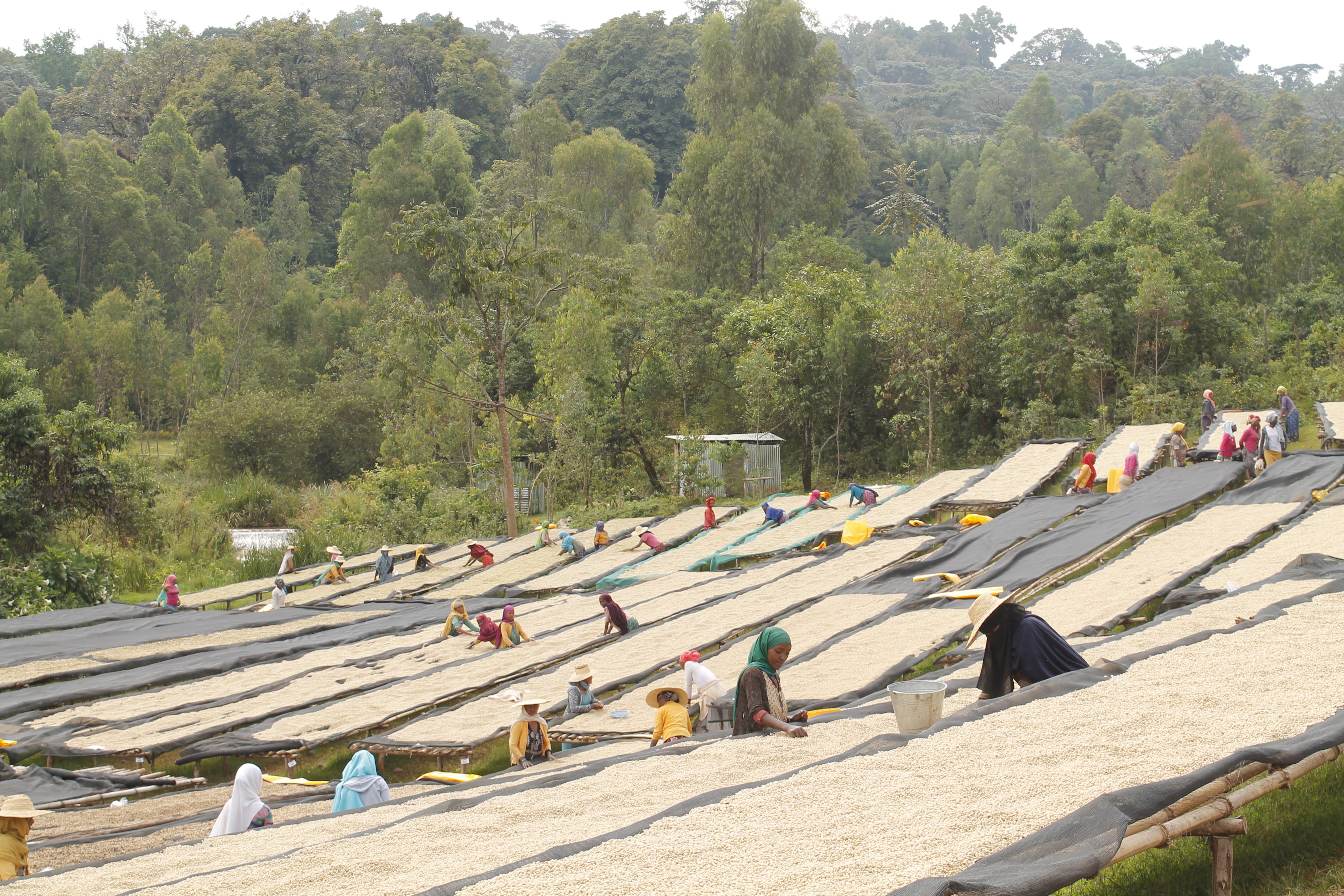 Taste profile
How to understand the grid on packaging?
We wanted to make it as easy as possible for you to choose your coffee, so we worked with the guys from Steezy Graphic Studio to come up with a "grid" – a simple grid where you can easily find the characteristics of each coffee.
The red dot next to the description of each coffee is placed exactly there, so that you can easily imagine how the coffee will taste.
Citrus – chocolate
Here we'd like to give you an idea of how fruity the coffee will be. There's a long way from citrus to chocolate, so imagine more in between:
citrus, berries, green apples, red apples, stone fruits, dried fruits, nuts, milk chocolate and dark chocolate 😉
Mild – wild
What is mild coffee? We'd say it's unpretentious. A coffee that you can just have every morning and not have to think too much about it. It's just good.
The higher the dot, the more excitement you can expect in the taste of coffee. The more surprising and fun it can be. These coffees are fruity, fun, interesting and make you think about what it is that you actually enjoy about them so much.