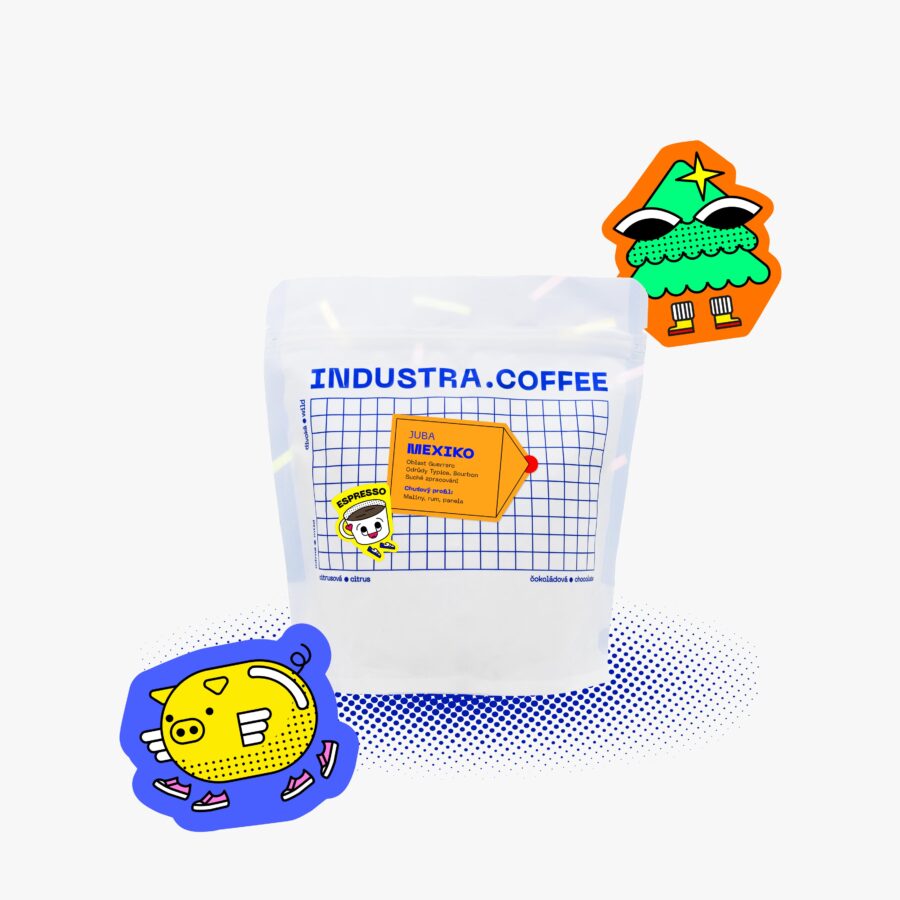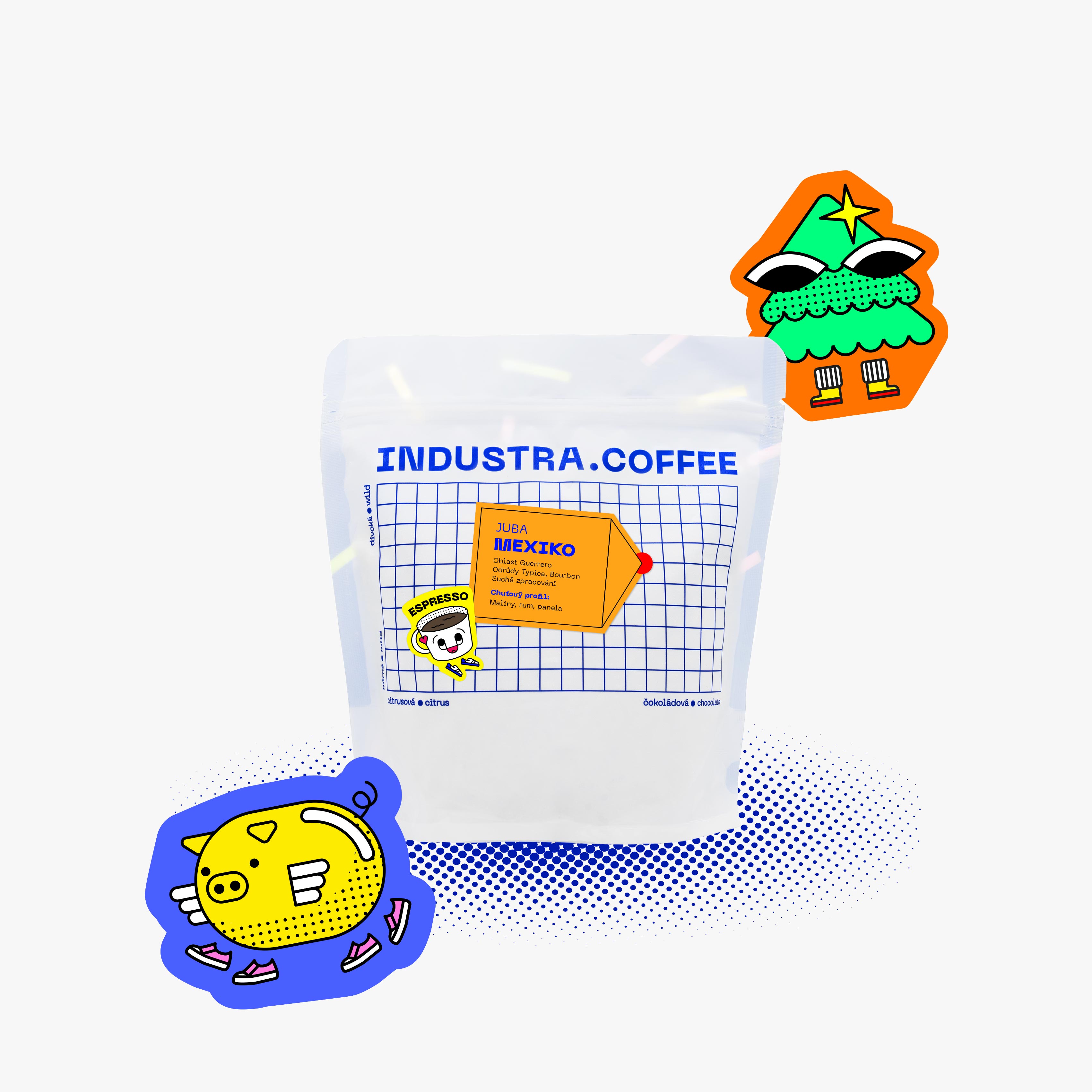 Product description
Christmas is here and we have an espresso coffee for you where you can feel it in every sip! Expect an espresso with a syrupy texture, sweetness of panela and flavours of rum and hot raspberries. Perfect for winter mornings!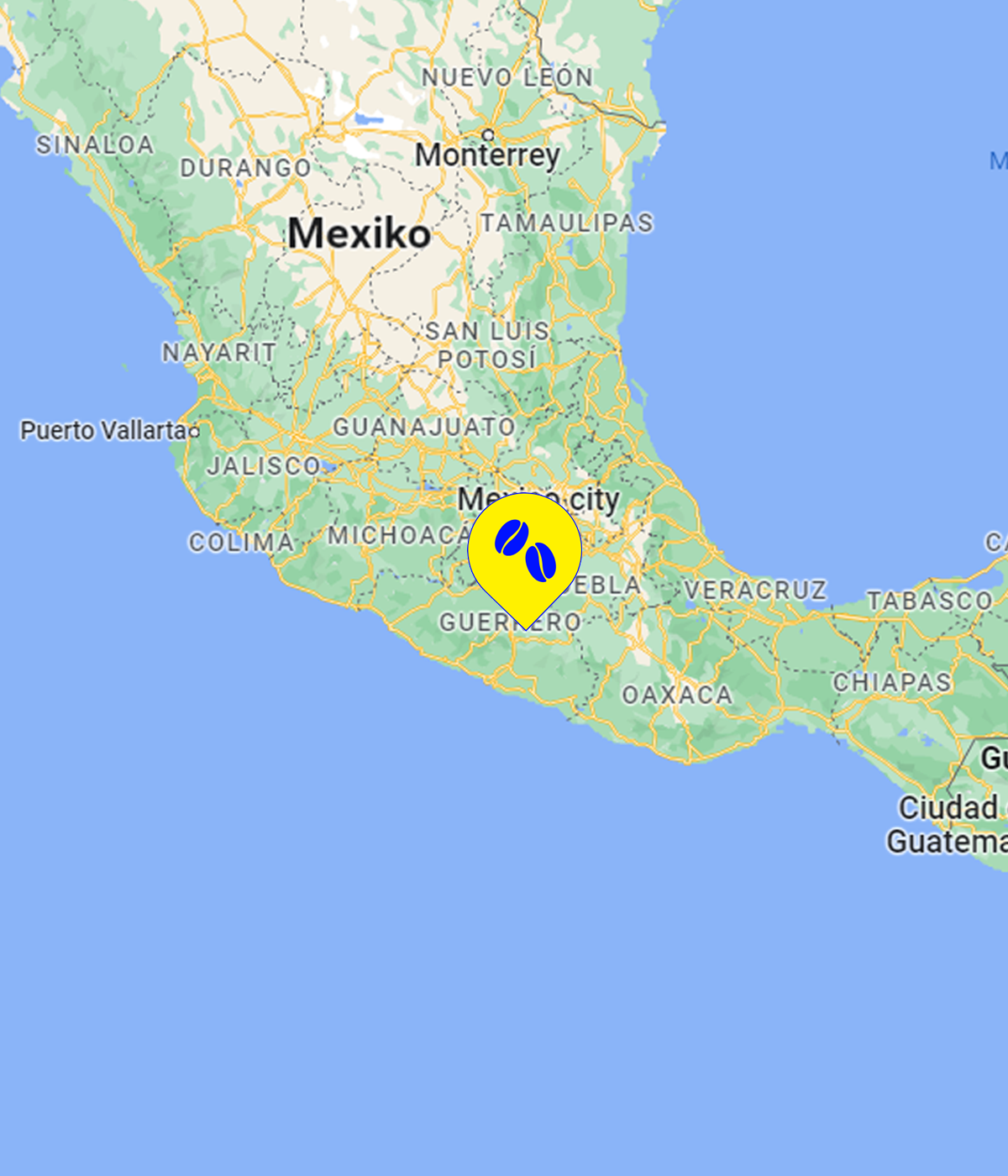 Characteristics of coffee
| | |
| --- | --- |
| Farm | |
| Cultivar | |
| Processing | Suché |
| Type of coffee | 100% arabica, výběrová káva, zrnková káva |
Recomended recipe
Amount of coffee:
9 g single, 18 g double
Temperature:
94,5 °C
Weight of final drink:
20 g single, 40 g double
Extraction time:
30 seconds
About this coffee

We have a really special relationship with this coffee. Our Petra visited coffee farms in Mexico where "Juba" – translated as mountain – comes from.
The Guerrero region is one of the poorest and most rugged in all of Mexico. Coffee production here has a long tradition, it's just that for a long time the quality of coffee was unknown. In the past, coffee here was bought at too low a price and thankfully that has changed thanks to our friends at Ensambles. The coffee here is grown in native pigsties in harmony with nature. Everything is grown organically and harvested by hand. Thanks to the high altitude of around 2,000 metres above sea level, the coffee retains a high quality in taste and a pleasant acidity. Thanks to dry processing and slow drying in the sun, it is sweet with hints of rum.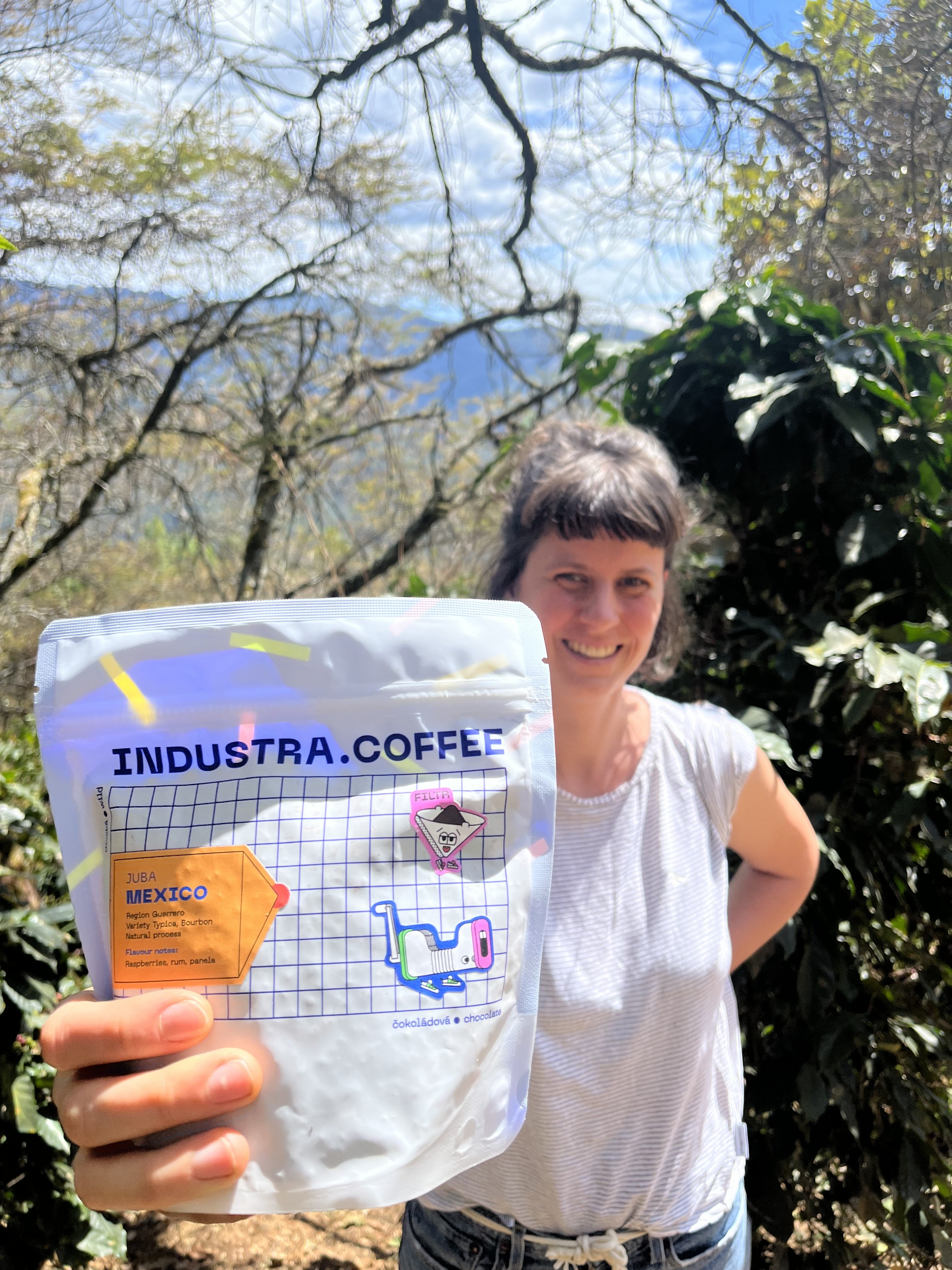 Taste profile
How to understand the grid on packaging?
We wanted to make it as easy as possible for you to choose your coffee, so we worked with the guys from Steezy Graphic Studio to come up with a "grid" – a simple grid where you can easily find the characteristics of each coffee.
The red dot next to the description of each coffee is placed exactly there, so that you can easily imagine how the coffee will taste.
Citrus – chocolate
Here we'd like to give you an idea of how fruity the coffee will be. There's a long way from citrus to chocolate, so imagine more in between:
citrus, berries, green apples, red apples, stone fruits, dried fruits, nuts, milk chocolate and dark chocolate 😉
Mild – wild
What is mild coffee? We'd say it's unpretentious. A coffee that you can just have every morning and not have to think too much about it. It's just good.
The higher the dot, the more excitement you can expect in the taste of coffee. The more surprising and fun it can be. These coffees are fruity, fun, interesting and make you think about what it is that you actually enjoy about them so much.